CHICAGO LOCATION
WELCOME TO MEN'S ROOM  CHICAGO ON NORTHALSTED
FIND US AT:
3343 N Halsted St
Chicago, IL
60657
773-857-0907
chicago@shopthemensroom.com

Originally opened in June 2016, Chicago was introduced to Men's Room, with other locations in Toronto and Montreal. In August 2022, the store was expanded to a brand new location along with the addition of a full, old school Barbershop! In the heart of Northalsted, this beautifully built store offers something for everyone. Having quickly established itself as the Chicago premier destination for fun, international fashion street wear, high quality grooming products and original fetish and leather gear, Men's Room Chicago is now considered a neighborhood mainstay. Men's Room Chicago is the
perfect place to stock up on your daily necessities or anything you might need for huge events like International Mr. Leather (IML), Chicago Pride, Market Days, Haunted Halsted or the many Circuit Mom events. With frequent in store product demonstrations, brand launches, ticket sales to events and social gatherings hosted in the store, there is always something happening.
To look your best, schedule an appointment with one of our skilled Barbers at https://mensroomchicago.fullslate.com/.

---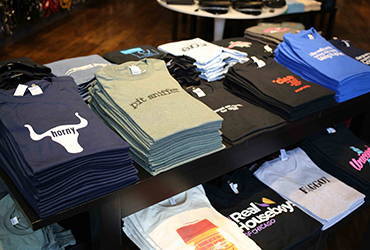 T-shirts, tank tops & streetwear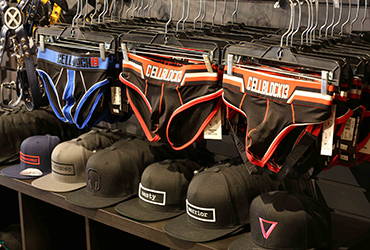 Quality Men's Underwear & Jockstraps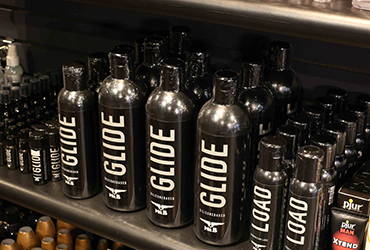 Chicago's Best Selection of Premium Lubes

A few of the brands you'll find in store...

Nasty Pig
Barcode Berlin
The Bearded Guy
P&C Creations
Cellblock 13
Gun Oil
Swish Embassy
Mr. B
Northbound Leather
Private Structure
Swish Embassy
Urban Beard
BEARd
Swiss Navy
**A wide selection of leather cleaner and aromas**


LEATHER FITTING & CUSTOMIZATION
Our knowledgeable staff can help size, fit and customize your new leather purchases
 
COFFEE SERVICE
There is a lot to explore in store. Take your time to look around, ask questions and stop for a coffee
 
---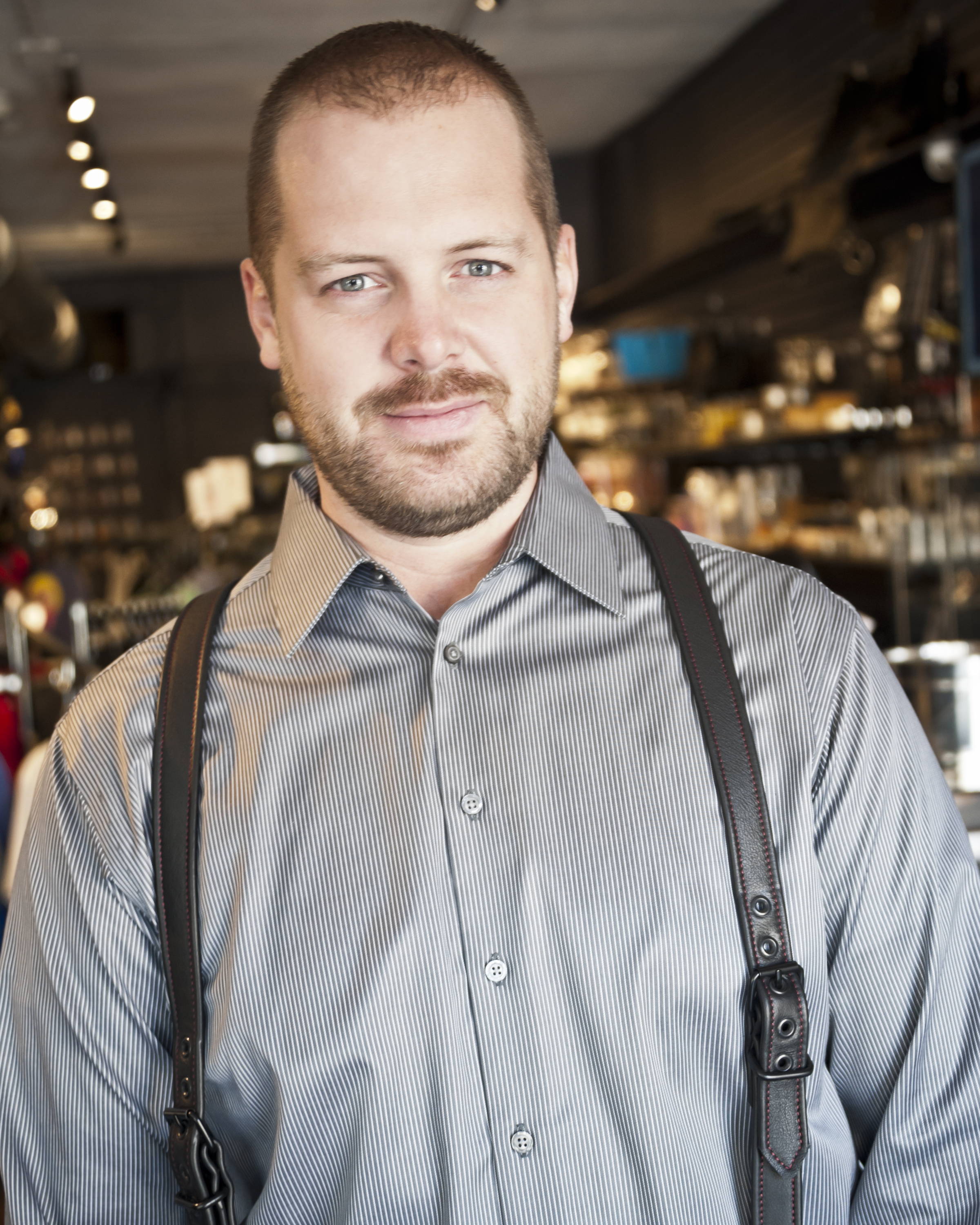 Allan – Managing Partner

Allan joined the Men's Room ownership team in 2016 with the launch of the Chicago store and has been instrumental in its operation ever since. As an active community member, he's joined various business associations on Northalsted to help improve the North Halsted area where Men's Room Chicago is located. Allan's three main loves in life are; Alexander Keith's Pale Ale (which he'll remind you he can't get in Chicago), his husband Travis, and his adorable puppy Harley, not necessarily in that order.